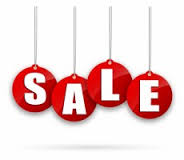 Aquatic Solutions of MN hasn't had a sale yet this year.  Maybe it's time we do that! The lake weeds are growing fast and now is the time to treat those plants before they impede your fishing and swimming plans.
We're dropping our Hydrothol, Navigate and Weedtrine D prices to the multiple order price for the week of June 12, starting on Tuesday and running through Sunday.
We hope to hear from you!