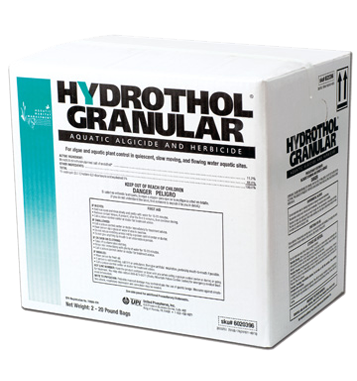 There are many products to control lake weeds.  The #1 seller out there is Hydrothol granular.  It is easy to use, it is a broad spectrum herbicide, and is effective.  Aquathol and Reward are also good choices.  They are cheaper per acre, but are more difficult to use.  Reward, according to the label, must be applied by licensed applicators to lakes/ponds that are considered public waters.
Hydrothol and Aquathol will kill many aquatic plants common to Minnesota waters.  The two main plants Hydrothol will not kill that Reward will are elodia and buttercup.  Conversely, Reward will not kill claspingleaf or large leaf pondweed, where Hydrothol can.
Wild celery (eel grass or vallisneria) can potentially be killed by Hydrothol, but only and the highest dose, perfect low wind conditions, and a bit of luck.